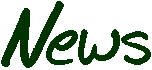 PREMI

per la Versione Italiana
---
Next exibitions:
The "Les Violinik" Tour will start soon!
Come back for more news
---
Les Violinik is an Irish folk rock band whose members live in Italy.

The Celtic traditional music in all appearances and contaminations, represents the commun passion which has joined the four talented musicians.

Scottish and Irish melodies are mixed up with the classical soul of the violinist Maurizio Borzone, the Paolo Baglini's rock electric bass, the multifaceted sound from Davide Ageno's guitars and the pop rhythms of Danilo Straulino's drum.

The meeting of these so apparently distant experiences, gives to songs'' arrangements a particular sound, and let them to create something new, due to an unique mix of virtuosity and irony.

The strength of the band is just in the join of the members' great individuality, remarked by a special taste for instrumental songs, and a great attitude on kidding, well noticed by the clever insinuated musical quotes and by the exploit of funny onomatopoeic noises.

played in more than 100 live concerts done in several squares and pubs mostly in Liguria, as:
Govi's Theatre in Genova, Torriglietta's stage in Torriglia (GE), Le Manie (SV) for the 24 hours mountain bike competition, Piazza Mauro in Dolceacqua (IM), "Pala" ground in Cogoleto, Arma di Taggia (IM) for the "Golf on the beach", "105 Stadium" (Ex "Vaillant Palace", ex "Mazda Palace") in Genova, "Crazy Bull Cafè" in Genova, "New Bulldog Pub" in Serra Riccò (GE), "Checkmate" in Genova, "Montallegro Restaurant" in Genova, "Gran Caffè" in Rapallo (GE), "La Piazzetta" in Bogliasco (GE), "Il Vagabondo" in Bogliasco, "Camelot" in Ronco Scrivia (GE), Bersezio (CN), Badalucco (IM), Prato Nevoso (CN), Serravalle Scrivia (AL), Bromia (GE), Bedonia (PR), Torrazza (GE), Busalla (GE), Sasso (IM), Gorreto (GE), Crocefieschi (GE), Taggia (IM) and more...
in the following concerts:
Thursday, July 12th - FINALBORGO
Monday, July 16th - SCIARBORASCA
Sunday, July 22nd - CROCEFIESCHI
Tuesday, July 24th - LAVAGNA
Saturday, August 4th - S. MARGHERITA LIGURE
Wednesday, August 29th - RAPALLO
Sunday, September 9th - MARASSI STADIUM
---
Les Violinik new album is now available!